Complete IT Support for Manchester and the North West
Email us




Service status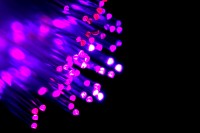 We have partnered with Zen Internet to provide our clients with superfast Fibre Optic Broadband services. They offer download speeds of "up to 40Mbps" and upload speeds of "up to 10Mbps". As a business, these superfast broadband services will ultimately allow you to do more, faster.
You will be able to access critical business applications faster, collaborate quicker with your customers and suppliers and upload Internet pages in seconds.
Fibre broadband offers faster download speeds so your business can get more out of it's internet connection than ever before. Upload speeds are up to ten times faster than our current broadband speeds increasing from around 1 Mbps to "Up to 10Mbps"! Download speeds increase to "Up to 40Mbps" with a best efforts minimum downstream throughput of either 12 or 16Mbps ensuring a level of performance even at times when the network is busy.
With Fibre Broadband will be able to:
Collaborate at high-speed; sharing files with regional offices, partners or remote workers
Move your meetings online with better quality video-conferencing
Experience higher quality VoIP services
Benefit from more responsive hosted business applications such as Salesforce CRM
Fibre Broadband Service Features
UK based, premier Customer Service & Technical Support
Local Rate Calls to Sales, Customer Service & Technical Support
Unlimited uploads
Choice of 1 or 8 static IP addresses
| | Fibre Lite | Fibre Active | Fibre Pro | Fibre Office | Fibre Office Plus |
| --- | --- | --- | --- | --- | --- |
| Monthly fee | £23.00 | £29.50 | £38.00 | £55.00 | £65.00 |
| Downstream speed | up to 38Mbps | up to 76Mbps | up to 76Mbps | up to 76Mbps | up to 76Mbps |
| Upstream speed | Up to 1.9Mbps | Up to 19Mbps | Up to 19Mbps | Up to 19Mbps | Up to 19Mbps |
| Download usage | 20GB | 100GB | 200GB | 400GB | 1000GB |
† Our fibre broadband services will deliver a best efforts minimum downstream throughput of either 12Mbps or 16Mbps.
* Expected downstream and upstream speeds are largely determined by the line length. Estimated speeds can be determined prior to purchase.
** Non-transferable if you move premises
Important information
Please note the following before placing an order for a Fibre broadband service:
Variations in download and upload speeds
We provide FTTC Fibre Broadband products as an "up to 40Mbps" service. Speeds vary significantly depending on the length of your line from the street cabinet to your premises. Typically a Fibre Broadband service will only be offered if a minimum 15Mbps sync speed can be delivered.
The following conditions can affect the actual speeds received:
Time of day – at busy times such as early evening, connections can slow down.
Wireless network – a wired connection will provide the fastest speeds. Connecting a PC wirelessly can slow down your download and upload speeds depending on the router used and the location of your devices
Contention – as more users take up Fibre Broadband services, the speeds you experience in several months time may not be the same as those you experience initially.
BT Line
You will need a BT line at your premises for the service to be provisioned. If you do not have one, we can make arrangements to have one installed. This will require a separate order and installation appointment.
Installation
Installation of Fibre Broadband requires an onsite visit by an engineer. Please make sure that someone is available at the premises at time of installation. At the time of placing your order you will be offered an available appointment date and a choice of an AM or PM slot.
Not in an enabled area?
Please note that Fibre Broadband services are not yet available to everyone, we can look at alternates for you though such as ADSL2+, Leased lines or wireless broadband.
BT are carrying out a nationwide rollout with the aim of providing access to Fibre Broadband to two-thirds of UK premises by 2015. It is important to note that not everyone in an upgraded exchange area will be able to access fibre broadband services. This is due to some street cabinets in that area not being scheduled by BT to be upgraded. Also some locations within any given exchange area will not have new street cabinets installed in their vicinity.
In order to receive Fibre broadband your premises will need to be connected to a street cabinet and not directly into the exchange. You will also need to be close enough to a cabinet to ensure a minimum 15Mbps service before your order can be placed.
Want to know more about Fibre Broadband?
If you'd like to find out more about Fibre Broadband and what we can offer your business please view our email enquiries@posilan.com or call 0161 660 7471.
Prices and product information correct when published. E&OE
IT Support for
Manchester
, Salford
, Tameside
, Cheshire
, Lancs
, West Yorkshire
, Staffs
, Derbyshire
, North Wales
, Merseyside