Complete IT Support for Manchester and the North West
Email us




Service status



Parallels Plesk Panel Licences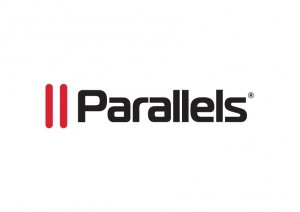 With more than 250,000 Windows and Linux servers deployed, Parallels Plesk Panel is the preferred choice for hosting service providers, web  designers, and website owners.
Are you a small businesses or IT professional who wants to host a few websites? A web design studio that hosts dozens of client websites? Or  a shared web hoster growing to serve thousands of websites? From small to super-sized, Parallels Plesk Panel is your best option, and scales  to meet the needs of all types of users.
For website owners, Parallels Plesk Panel is the ideal tool that makes your online presence rich, easy to manage, and attractive to website
visitors. Parallels Panel enables you to manage the full website lifecycle, including creation of e-mail accounts, installing web applications,
and much more. Parallels Plesk Panel enables easy integration of website promotion and traffic analysis tools, and includes enhanced
security for website and personal data protection. For website owners, Parallels Plesk Panel:
• Provides an intuitive interface for all skill levels, and scenario-based help and videos for the most common tasks
• Increases website responsiveness and reduces page load times – especially on mobile devices
• Helps you manage more sophisticated websites with one-click installation of programs such as WordPress and Joomla
For web hosting companies, Parallels Plesk Panel grows with you from your first customer to thousands. Parallels Panel provides everything you need to
design and offer rich hosting plans and to manage your customers and resellers. With an intuitive user interface for creating and managing
websites, email, databases, and Domain Name System (DNS), Parallels Plesk Panel supports the latest technologies to deliver outstanding
performance, strong security, and mobile options. What's more, Parallels Panel provides the broadest range of operating systems and
virtualization technology options of any control panel. Parallels Plesk Panel provides:
• The best and most intuitive experience for your customers
• The only hosting solution supporting both Linux and Windows hosting
• Integrated billing and customer management
• Integrated sophisticated website creation and design tools
Parallels Plesk Panel is the most affordable solution for web hosting. As well as being easy to manage, configure and update, Parallels Panel
provides a generous collection of integrated add-ons from a single vendor and flexible licensing options. Start with an affordable 100-domain
license, and grow your business to unlimited domains and multiple servers.
Parallels Plesk Panel helps you increase revenue-per-customer and profitability. Our free, one-click installer enables cross-sell and up-sell of
commercial applications and hosting services such as WordPress and Joomla. The intuitive user interface cuts support costs and increases
customer retention. To ensure a seamless growth path, Parallels offers a complete product line that scales as your hosting business grows.
Plesk 11 VM Unlimited domains
£10.00+vat
per month
Perfect for a VPS
Designed for virtual servers only
Host unlimited domains
Plesk 11 Dedicated 10 domains
£10.00+vat
per month
Great for web designers
Designed for dedicated servers
Host up to 10 domains
Plesk 11 Dedicated 100 domains
£25.00+vat
per month
Perfect for smaller resellers
Designed for dedicated servers
Host up to 100 domains
Plesk 11 Dedicated Unlimited domains
£35.00+vat
per month
Great for webhosts
Designed for dedicated servers
Host unlimited to 100 domains
As a Parallels partner, we resell the whole range of Parallels products and more will be added to our site soon. If the licence you require is not listed, please contact us for a no obligation quotation on 0161 660 7471 or email enquiries@posilan.com
IT Support for
Manchester
, Salford
, Tameside
, Cheshire
, Lancs
, West Yorkshire
, Staffs
, Derbyshire
, North Wales
, Merseyside