Who we are...
Formed in 2010, Posilan Ltd was set up to provide high quality IT services primarily for the small to medium sized business sector.
With have over 20 years commercial experience in the industry and have extensive knowledge in a wide range of technologies. The quality of the service we provide our customers is of utmost importance to us.
We are not just tied to providing and supporting Windows networks, we also provide Linux based networks, so you can be assured that we can provide you with the solution that works best for you. Other support companies may not have the "know how" to provide you with such a range of technologies.
We have experience in compliance rules for FSA regulated companies to working with local authorities and schools.
We support our clients during office hours from our office located at the World Freight Terminal at Manchester Airport which is connected via secure VPN to our two data centres and client sites.
Why not give us a call on 0161 660 7471 and see how we can become your new IT department?
About our network
Whilst it's important that we provide excellent levels of customer service, we can only do this with a good reliable network supporting our services. We monitor all our servers, networks and our client's servers and networks 24/7. Should an incident occur, we are immediately alerted so we can start investigating. Additionally, we also have diverse and redundant network connectivity.
We have full gigabit connectivity within the data centres enabling super-fast file transfers and connectivity between sites securely via our private VPN.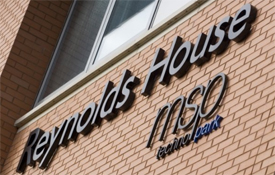 Datacentre 1 (DC1-MAN)
Our primary data-centre is located at the custom built Reynolds House at Manchester Techno Park – part of Manchester Science Parks. We have our own secure rack and full 24/7 unattended access should we need to carry out maintenance. We also own our own servers and as such we are not reliant on third parties to provide the services to you.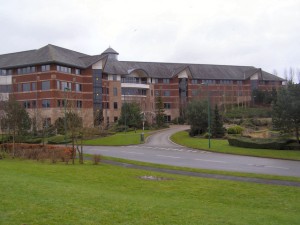 Datacentre 2 (DC2-ROCH)
We also have secondary rack space at Zen Internet's headquarters in Rochdale. Our facility at Sandbrook Park enables us to offer true diversity for both network and geographically. In the unlikely event one of the sites should become unavailable, our core services will be available via the secondary location.
As you can see, we have spent a lot of time to ensure we have a resilient network to ensure we can provide the best service to you, the client.
Why the name Posilann?
Posilan is a play on the words "Positive Local Area Networks". Simply put – we supply, build and support a better IT infrastructure for your business.