Terms and conditions for use of this website
Welcome to the Posilan Ltd website. If you continue to browse and use this website, you are agreeing to comply with and be bound by the following terms and conditions of use, which together with our privacy policy govern Posilan Ltd's relationship with you in relation to this website. If you disagree with any part of these terms and conditions, please do not use our website.
The term 'Posilan Ltd' or 'us' or 'we' refers to the owner of the website whose registered office is Unit 008, Building 308, World Freight Terminal, Manchester Airport, Manchester, M90 5PZ. Our company registration number is 7444610. The term 'you' refers to the user or viewer of our website.
The use of this website is subject to the following terms of use:
The content of the pages of this website is for your general information and use only. It is subject to change without notice.
Neither we nor any third parties provide any warranty or guarantee as to the accuracy, timeliness, performance, completeness or suitability of the information and materials found or offered on this website for any particular purpose. You acknowledge that such information and materials may contain inaccuracies or errors and we expressly exclude liability for any such inaccuracies or errors to the fullest extent permitted by law.
Your use of any information or materials on this website is entirely at your own risk, for which we shall not be liable. It shall be your own responsibility to ensure that any products, services or information available through this website meet your specific requirements.
This website contains material which is owned by or licensed to us. This material includes, but is not limited to, the design, layout, look, appearance and graphics. Reproduction is prohibited other than in accordance with the copyright notice, which forms part of these terms and conditions.
All trade marks reproduced in this website which are not the property of, or licensed to, the operator are acknowledged on the website.
Unauthorised use of this website may give rise to a claim for damages and/or be a criminal offence.
From time to time this website may also include links to other websites. These links are provided for your convenience to provide further information. They do not signify that we endorse the website(s). We have no responsibility for the content of the linked website(s).
Your use of this website and any dispute arising out of such use of the website is subject to the laws of England, Northern Ireland, Scotland and Wales.
Terms & Conditions for the supply of goods and services.
Definitions
"Force Majeure" means any cause affecting the performance by Posilan Ltd of its objections arising from acts, events, omissions, happenings or non-happenings beyond its reasonable control including (but not limited to) governmental regulations, fire, flood or any disaster or industrial dispute affecting a third party.
"Working days" means Monday to Friday, excluding Bank or other Public holidays.
"Delivery" means the supply of goods or services.
General
1. Orders
All contracts of sale made by Posilan Ltd shall be deemed to incorporate these terms and conditions, which shall prevail over any other terms from the party ("the Customer") with whom Posilan Ltd is dealing.
2. Prices
Goods and services, together with VAT are invoiced at the price prevailing at the time of order. Posilan Ltd reserves the right to modify the prices from time to time.
3. Delivery
3.1 Any time or date stated for delivery is en estimate only. Posilan Ltd makes every effort to despatch goods or services on time but does not accept liability for failure to deliver within the stated time.
3.2 Posilan Ltd does not accept liability for shortages or damage to deliveries unless the Customer notifies us in writing within three working days of receipt.
3.3 The Customer has to accept the goods when they are ready for delivery; delivery is deemed to take place when the goods are delivered to the Customer's nominated address, whereupon the risks of loss, breakage and all damages shall pass to the Customer.
3.4 Title in the goods does not pass to the Customer until payment is received in full by Posilan Ltd.
3.5 If the Customer cannot accept delivery, Posilan Ltd may as its option (a) store and insure the goods at the Customer's expense and risk or (b) sell the goods at the best price reasonably obtainable and (after deducting reasonable storage, insurance and selling costs) pay to the Customer any excess over the sale price or charge the Customer for any shortfall.
3.6 Delivery and fulfilment of orders of Internet services is normally within 24 hours but please allow up to 28 days. Delivery of other goods is within 28 days, unless otherwise stated at point of order.
4. Payment
4.1 Payment is due within the time limit stated on your invoice.
4.2 If payment is not made on time, Posilan Ltd may charge interest daily on the outstanding balance at 8% above the Bank of England reference rate in force on the date the debt becomes overdue in accordance with the Late Payment of Commercial Debts (Interest) Act 1998. We also reserve the right to levy a charge of £20+vat for any cheques or other payments made to us which are later returned unpaid.
4.3 Where payment is made to us, and you later contact your card issuer to perform a "chargeback", we reserve the right to pass on any charges incurred, to you. This is normally £10+vat and 3% of the transaction amount. Where we suspect the chargeback may be an attempted card fraud, we may report the transaction to the relevant authorities.
4.4 Posilan Ltd will at no charge release a domain name registered to you, as long as all invoices due are paid in full beforehand.
5. Product Specifications
5.1 Posilan Ltd makes every effort to supply the goods and services as advertised but reserves the right to vary actual dimensions, specifications and quantities without prior notice.
5.2 In the event that Posilan Ltd cannot supply the goods ordered by the Customer, Posilan Ltd may offer to supply goods of equal or superior quality at no extra cost.
6. Trade names and Trade Marks
Trade names and marks (other than Posilan Ltd's) are not restricted to indications of manufacturers but may also be indicative of general use systems and machines associated with such products.
7. Returns
7.1 Returns are only accepted with Posilan Ltd's prior written agreement and goods must be unopened, unused, undamaged and fully marketable, except in the case of faulty goods (See section 8).
7.2 If you are a consumer you can return any unopened goods, in original condition, which can be sold again as "new", within 7 days after the day of receipt of the goods. You have a duty of care under the regulations to take care of the goods, so that they may be resold again by us. Customers are responsible for the delivery costs of returning the goods. Please email support@posilan.com stating the reason for return, your order number, and request a returns number. You will be refunded in full (except for delivery charges) once the goods have been received and confirmed "as new". Some services and goods we provide are exempt from the distance selling regulations due to customisations.
8. Posilan Ltd's Warranties
8.1 All goods and services supplied by Posilan Ltd are warranted to be free from defects in workmanship and materials.
8.2 Any complaints about this warranty must be in writing received by Posilan Ltd within 30 days from delivery. The Customer shall allow Posilan Ltd to investigate the complain and inspect the goods; if the Customer's complaint is proven, Posilan Ltd will then repair or replace the goods or refund the purchase price.
8.3 This warranty shall not apply if the goods have been worked upon, altered or damaged in any way by the Customer or its employees or agents, or if it has not been used in accordance with the manufacturer's instructions.
8.4 Posilan's cPanel web hosting services have a 14 day money back guarantee. This offer is valid on new accounts only that have not been previously hosted on our servers. Renewals orders are excluded from this offer. In order to receive a refund, you must request cancellation on or before the 14th day of service. Refunds are only given on the hosting element of the charge and not any extras such as, but not limited to, domain names or SSL certificates.
8.4.1 Accounts that have been suspended, cancelled or terminated by Posilan Ltd for a violation of the Terms of Service are NOT entitled to receive a refund for services used or unused.
9. Posilan Ltd's Liability
9.1 Posilan Ltd shall not under any circumstances be liable for any consequential or indirect damages or losses however caused.
9.2 Posilan Ltd's liability in respect of breach of the terms of any order shall be limited to the invoiced value of such order.
10. Health and Safety
In accordance with the Health and Safety at Work etc Act 1974 and the Consumer Protection Act 1987, Posilan Ltd confirms that the goods it supplies as a distributor do not present a hazard to health and safety when properly used for the purpose for which they are designed and when the Customer takes reasonable and normal precautions in their us
11. If any provision in this Agreement is held to be invalid or unenforceable, it shall be deemed severed from the Agreement and this shall not affect the validity or enforceability of the remaining provisions.
12. Any waiver of a breach of this Agreement must be in writing.
13.1 Any variation of this Agreement must be in writing to be valid.
13.2 These terms and conditions are to be regarded as our general terms and conditions of trade and are in addition to any terms and conditions as shown on a client's specific IT Support contract.
14. The headings are for convenience only and shall not affect the interpretation of this Agreement
15. Any notices given under this Agreement shall be in writing and sent (a) by first class pre-paid post to the last known address of the party or (b) by fax to their last known fax number or (c) by their last known email address. The notice shall be deemed served (a) two working days after posting or (b) upon receipt of a successful transmission report.
16. This Agreement shall be governed by and construed in accordance with the laws of England and the parties submit to the exclusive jurisdiction of the English courts.
17. Posilan Ltd may at its discretion record telephone transactions for staff training and security purposes.
18.1 Before registering a domain name ending in .uk (eg .co.uk, org.uk etc..) you must read an agree to Nominet's terms and conditions. These can be found here. Nominet are a non profit organisation, created to maintain the *.uk name space.
18.2 Some of your personal information (eg Name, address, telephone number, email address) may be passed to domain name registries for the purposes of registering a domain name. This is a requirement of the domain name registration process.
18.3 All domain names purchased are for the period of time shown at the time of sale. Within 30 days prior to your domain name expiring, we will email the contact on the account with prior notice that the domain name is due to expire. The domain name can then be renewed either by logging into our customer portal at https://secure.posilan.com/online or by calling us on 0161 660 7471. The cost to register/renew domain names are shown on our main website at http://www.posilan.com/internet-services/domain-names/ and also when you log into the customer portal.
18.4 If you do not renew a domain name on or before it's expiry date, it will stop functioning. If you wish to renew the domain name, you still can by logging in and making payment up to 30 days after the expiry date without risk of redemption period penalty and your domain name will begin to function again normally within 24 hours.
19.1 We prohibit all uses of our services which appear to us at our sole discretion to be illegal under any applicable laws. This includes but is not limited to:
Storage or transfer of illegal material, including material which it is illegal to transmit over a public telecommunications network.
Involvement in fraudulent activities.
Misuse of our or other computer systems.
19.2 We prohibit uses of our services which appear to us at our sole discretion to be offensive. This includes but is not limited to storing or transmitting any content or links to any content which we believe to be:
Illegally pornographic.
Excessively violent, inciting violence or threatening violence.
Harassing or inciting hate of any person or group of persons.
Defamatory.
Violating the privacy of any person or group of persons.
Promoting or soliciting illegal activities under any applicable laws.
Exposing trade secrets, infringing copyright, trademarks or patents, or assisting others in doing so.
The installation of software or scripts which are illegal, pirated or "nulled" to circumvent licence restrictions or other reasons.
Unfair or deceptive under consumer protection laws.
Creating a risk to safety, health or national security.
19.3 We prohibit all uses of our services which appear to us at our sole discretion to be abusive or contrary to accepted internet norms. This includes but is not limited to:
Sending of unsolicited bulk/commercial email (spam).
Excessive posting on web forums, news groups, chat services or IRC.
Publishing of websites or other material which are separately advertised by techniques (including but not limited to spam) which we would classify as abuse if they were checked against this Acceptable Use Policy.
Distribution of viruses, adware or other malware.Fraudulent collection of personal or financial data (phishing).
Unauthorized access to or misuse of data, computer systems or networks.
Unauthorized probing, scanning or testing the vulnerability of computer systems or networks.
Interference with service to other users of computer systems or networks, including denial of service attacks.
Unauthorized interception or monitoring of network traffic.
Transmitting fake or misleading network traffic, including forged IP packets or email headers.
Any conduct likely to result in retaliation against us, including engaging in behaviour that results in a denial of service attack.
19.4 We prohibit all uses of our services which appear to us at our sole discretion to threaten our infrastructure. This includes but is not limited to:
Usage which imposes excessive load beyond that expected from a typical server. For example, continuous high CPU or I/O use.
Configurations with inadequate security, allowing unauthorized third party access.
Attempts to circumvent our mechanisms for controlling, monitoring, security or billing usage.
19.5 As a provider of domain names via ICANN, we are obliged to make you aware of the Registrant Rights and Responsibilities Under the 2009 Registrar Accreditation Agreement. Please click here to read it.
19.6 *.UK domain names – Nominet are the UK registry who look after all .uk domain names. In addition to our standard Terms and Conditions when registering a *.UK domain name, customers are also subject to Nominet's terms and conditions. A full copy can be found here: http://www.nominet.org.uk/nominet-terms.html
19.7 We reserve the right to charge you a "clean up" fee and/or any charges resulting from blacklist removal caused by your breach of any of our terms and conditions.
19.8 Posilan has taken care to ensure it's Online Backup service provides an uninterrupted service. Occasionally we may have to carry out maintenance on the service. Where possible advance notice will be given and posted on our service status page. We also recommend that you run regular test restores of files backed up using the service to ensure data integrity. Whilst every care is taken to ensure the quality of our online backup service, Posilan shall not in any event, be liable or responsible for loss of data stored on any of it's systems or servers. In addition, all data stored on our servers by the customer using an encryption key shall be irretrievable by the customer or Posilan should the key become lost or unavailable.
Complaints procedure
20. If you have a complaint regarding any aspect of Posilan Ltd, you should inform us as soon as possible, in writing or by electronic mail, by one of the following methods –
By email –
accounts@posilan.com
By Post –
Customer Services
Posilan Ltd
Unit 008, Building 308
World Freight Terminal
Manchester Airport
Manchester
M90 5PZ
We will endeavour to respond to your complaint within 3 working days, and where possible, resolve complaints within 14 working days. We will, where possible keep you informed during our investigations into your complaint.
About our network
Whilst it's important that we provide excellent levels of customer service, we can only do this with a good reliable network supporting our services. We monitor all our servers, networks and our client's servers and networks 24/7. Should an incident occur, we are immediately alerted so we can start investigating. Additionally, we also have diverse and redundant network connectivity.
We have full gigabit connectivity within the datacentres enabling super-fast file transfers and connectivity between sites securely via our private VPN.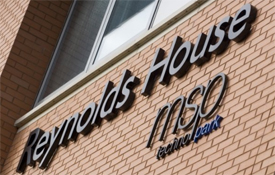 Datacentre 1 (DC1-MAN)
Our primary data-centre is located at the custom built Reynolds House at Manchester Techno Park – part of Manchester Science Parks. We have our own secure rack and full 24/7 unattended access should we need to carry out maintenance. We also own our own servers and as such we are not reliant on third parties to provide the services to you.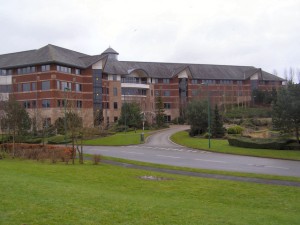 Datacentre 2 (DC2-ROCH)
We also have secondary rack space at Zen Internet's headquarters in Rochdale. Our facility at Sandbrook Park enables us to offer true diversity for both network and geographically. In the unlikely event one of the sites should become unavailable, our core services will be available via the secondary location.
As you can see, we have spent a lot of time to ensure we have a resilient network to ensure we can provide the best service to you, the client.
Why the name Posilann?
Posilan is a play on the words "Positive Local Area Networks". Simply put – we supply, build and support a better IT infrastructure for your business.