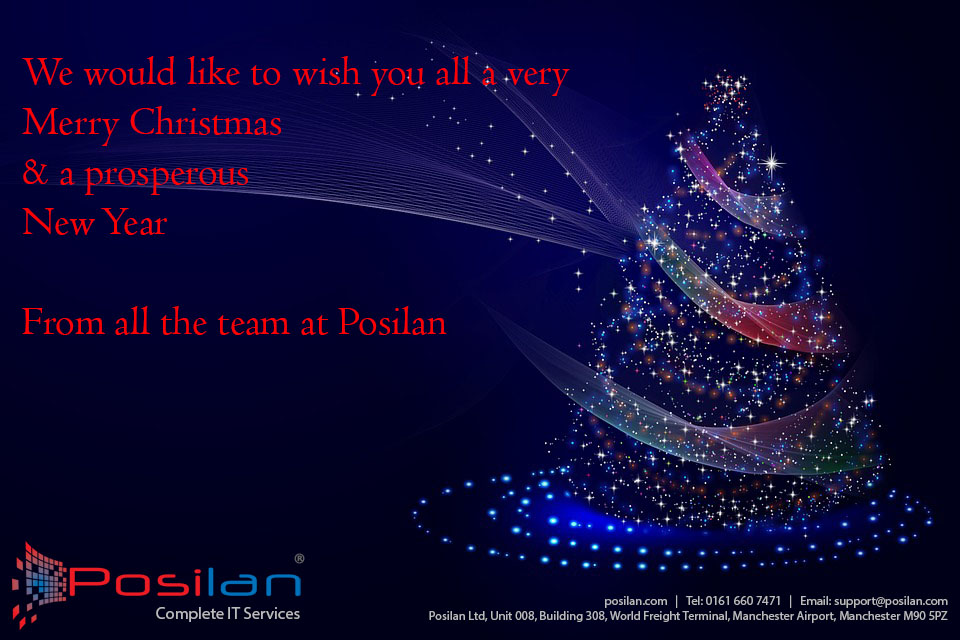 Please see below for a list of our Christmas and New Year opening times.
Christmas and New Year 2018
Date
Opening hours
Friday
21st December 2018
08:30 – 17:00
Saturday
22nd December 2018
Closed
Sunday
23rd December 2018
Closed
Monday
24th December 2018
(Christmas Eve)
Closed
Tuesday
25th December 2018
(Christmas Day)
Closed
Wednesday
26th December 2018
(Boxing Day)
Closed
Thursday
27th December 2018
10:00 – 16:00 (Emergency support)
Friday
28th December 2018
10:00 – 16:00 (Emergency support)
Saturday
29th December 2018
Closed
Sunday
30th December 2018
Closed
Monday
31st December 2018
(New Years Eve)
Closed
Tuesday
1st January 2019
(New Years Eve)
Closed
Wednesday
2nd January 2019
10:00 – 16:00
Thursday
3rd January 2019
08:30 – 17:30 (normal hours resume)
[/table]
We continue to monitor our network and servers as usual 24/7/365 including over the whole festive period – urgent tickets will 
continue
 to be dealt with at all times as usual.
We would like to wish all our customers a very Merry Christmas and a Happy New Year from the Posilan team.