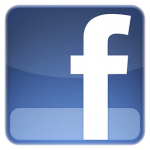 Facebook has rewritten its iPhone and iPad app from scratch to address complaints that it was slow to use.
The program had previously been created in the HTML5 language. A team of engineers has now rewritten it in Objective-C and says it should now respond to commands twice as quickly.
The move may encourage users to spend more time using the program, increasing their exposure to adverts.
It previously warned the wrong mobile strategy would damage profits.
The move effectively returns the social network's app back to its roots.
The first version had in fact been written in Objective-C, but the developer, Joe Hewitt, quit the project in November 2009 in protest against Apple's insistence that software had to be reviewed before being added to its store.
He was replaced by a team of engineers who subsequently released an app with a wider range of features which they decided to write in HTML5.
The choice was made to allow them to write a single version of the product that would run on both Apple's iOS and Google's Android systems, as well as via the web.
This made it easier to make changes to the multiple platforms simultaneously.
However, it also led to complaints including a viewpoint written by one developer for the BBC earlier this year.
"The existing app suffers from endless loading, refresh problems and feels more like using a website from the late 90's," wrote Malcolm Barclay.
"To put it another way, it is like listening to a transistor radio… HTML5 can run on many different devices (eg Android), hence it costs less to maintain and there's no need to make separate apps. I doubt Facebook really benefited from this – users certainly did not."
Speed bump
Mick Johnson, product manager at Facebook, said he did not think the company had made a mistake in using HTML5 since it had helped the firm get the product to this point.
But he added that the rewrite to "native code" should mean users would notice a difference, even though there had been only minor tweaks to the app's look.
"We tried to look at what is the core Facebook mobile experience and eliminate the pain points," he said.
"The three things we really focused on were opening the application, scrolling through the news feed and tapping into and viewing a photo. So we made all those things twice as fast."
He added that the rewrite had taken more than half a year to complete, but had no information about efforts to improve its counterpart on Android.
Advertising revenues
The announcement follows Facebook's efforts to increase the amount of advertising on its apps.
Earlier this month it announced third-party app developers could start placing ads in users' mobile-device news feeds.
If a user clicks on one of the links, they will be redirected to the appropriate app store from where they can purchase the software. Facebook charges a fee for each click.
It has also introduced Sponsored Stories – posts created by an advertiser that appear if a "friend", or page the user is connected to, shares the material. By paying a fee, the business or organisation can increase the likelihood their posts will be seen.
The firm is under pressure to boost its revenues after its shares more than halved in price since the firm's flotation in May.
There were also concerns raised earlier this week after it emerged that Peter Thiel, a member of its board, had sold most of his stake in the company for nearly $400m (£252m)
[Via BBC News]