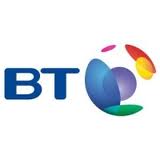 BT Openreach has today revealed a list of new locations to be connected to BT's FTTP as well as FTTC services.
As a quick reminder, BT Openreach is responsible for making sure that all broadband providers have a fair access to BT's nationwide infrastructure.
It has been calculated that the list makes up for roughly one more million of houses and businesses to be fibre-connected.
Also, the majority are going to get FTTC or FTTP services throughout 2012, while other locations were fortunate enough to be scheduled in for this year.
In addition, BT confirmed that its fibre services will be able to reach as many as 5m households and firms by the time this month ends.
The additional locations are as follows:
INVERKEITHING
ABERDEEN ASHGROVE
ABERDEEN DENBURN
NAIRN
CUMBERNAULD
GLASGOW SCOTSTOUN
SELLY OAK
SUTTON COLDFIELD
BURTON UPON TRENT
LANGLEY MILL
BRISTOL SOUTH
STROUD
ABERDARE
STAFFORD
EUSTON also includes FTTP
HOLBORN also includes FTTP
KINGS CROSS also includes FTTP
EDGBASTON
ERDINGTON
TILE HILL also includes FTTP
NORWICH
DERBY
WILLOWCROFT
MORECAMBE
CHILDWALL
CRESSINGTON PARK
SEFTON PARK
STONEYCROFT
WATERLOO
BROUGHTON, GREATER MANCHESTER
DROYLSDEN also includes FTTP
RADCLIFFE also includes FTTP
WOODLEY, GREATER MANCHESTER
BRIDLINGTON
BRIGHOUSE
CLECKHEATON
HAREHILLS
HORSFORTH
MELROSEGATE
SKIPTON
FOLKESTONE
HASTINGS
WESTGATE also includes FTTP
NEWCASTLE WEST
EASTBOURNE
BRIGHTON KEMPTOWN
ADWICK LE STREET
ARMTHORPE also includes FTTP
DONCASTER
DONCASTER NORTH
GREENHILL
INTAKE
LINCOLN
ROSSINGTON
WOODSEATS also includes FTTP
WORKSOP
COWLEY
EASTON
BRISTOL REDCLIFFE also includes FTTP
BOURNEMOUTH also includes FTTP
SOUTHBOURNE
WINTON
WESTBOURNE also includes FTTP
LEEK
BRIDGWATER
WELLINGTON
Liv Garfield, CEO for BTOpenreach, said:
"Being able to bring faster broadband speeds within reach of more than five million premises is a significant milestone and we are well on our way to passing 10 million in 2012 and two-thirds of UK premises by the end of 2015. This is the largest single commercial investment in fibre-based broadband infrastructure ever undertaken in the UK and is one of the biggest civil engineering projects running in the country at this time.
"The final ten per cent of the UK is going to be the hardest to reach with fixed line super-fast broadband and so we are busy trialling other technologies. One of these is based on white space and I'm glad to say the initial results are very encouraging. It's early days but our hope is that this technology may provide an effective solution for 'not spots' and 'slow spots'".
BT is currently investing as much as £2.5bn to roll out its fibre services in the UK
Interested in changing yoru broadband connection to FTTC? Call us on 0161 660 7471 and we can check if you are a current service area.