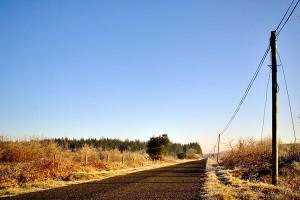 As part of the Government's £530 million investment in the UK's broadband network, Culture Secretary Jeremy Hunt today announced how much money has been allocated to each English county (PDF 153Kb) and to Scotland.
English counties are set to receive £294.8 million, and Scotland £68.8 million.
This investment will ensure that the UK has the best superfast broadband network in Europe by 2015, with 90 per cent of homes and businesses having access to superfast broadband and for everyone in the UK to have access to at least 2Mbps.
To access these investment pots, local authorities and the Scottish Government will need to play their parts. In England each county council or local enterprise partnership will lead broadband roll-out in their area, draw up an effective delivery plan, and match the Government's investment with European, their own or private funds. In Scotland the Scottish Government will need to consider how best to use the funds.
"Vital to economic growth"
Mr Hunt said:
"Fast broadband is absolutely vital to our economic growth, to delivering public services effectively, and to conducting our everyday lives.
"But some areas of the UK are missing out, with many rural and hard-to-reach communities suffering painfully slow internet connections or no coverage at all. We are not prepared to let some parts of our country get left behind in the digital age.
Don't suffer in silence
Mr Hunt urged those suffering the frustration of slow internet connections to "make it clear to your local elected representatives that you expect them to do what is needed to access this investment and to deliver broadband to your community."
The private sector on its own will take superfast broadband to around two-thirds of UK households and businesses – this funding will be used to help take broadband to the remaining third by making it viable for business to invest. Funding allocation announcements have already been made for Wales and Northern Ireland.
The allocations made today are based on need – we have looked at the areas where the market will fail to deliver superfast broadband to enough premises on its own, and the cost of that. It is not based on the number of people living or working in a county.
Areas receiving most funds
Cumbria: £17m
Devon and Somerset: £31.3m
East Sussex: £10.6m
Kent: £9.87m
Lancashire: £10.8m
Lincolnshire: £14.3m
Norfolk: £15.4m
North Yorkshire: £17.8m
Suffolk: £11.68m