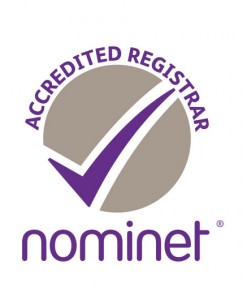 We are pleased to announce that we are amongst the first companies to be awarded the new Accredited Channel Partner status by Nominet, the UK domain name registry.
This new accreditation was achieved by Posilan meeting Nominet's strict criteria and by demonstrating our high standards of customer service and data quality. This should help to give our clients reassurance of the levels of service to be expected from us at all times.
You can register over 200 types of domain name with Posilan, and if the domain extension you require is not listed on our website, please contact us for pricing details.
To register a new domain name now, simply visit our domain name page.